Bespoke in the world
Bespoke Service Giammarco Saviano
Giammarco Saviano Tailoring Napoli craft workshop offers a Bespoke Neapolitan tailoring exclusive worldwide service wherever you are for man and woman.

High Neapolitan Tailoring in the World
Through our exclusive service, which allows we to reach the customer wherever they are (man and woman), you have the possibility of being able to create one of the following tailor-made products, customized according to his / her bodily and stylistic needs, in order to obtain a artisan garment that is perfect for his / her body and unique in his exclusive style. It is possible to request: Coats, Suits, Jackets, Trousers, Shirts, Knitwear, Casual Jackets, Leather Jackets, Shoes.
Ancient relationship Tailor – Customer
Everything starts with the first meeting with the client. The Artisan becomes the confidant of his/her client, listening their needs and what they expect by wearing our custom-bespoke artisan products.
Once you have decided which item (s) to create, we move on to measuring, here we highlight structure, posture and all its related defects in order to "sew on itself" the ideal product.
Bespoke su Misura
The craftsman will then have to direct and advise him, based on the item chosen to be designed, towards the choice of fabrics, yarns, leathers, models and cuts, according to the needs and body characteristics of the customer.
The creation of a "Bespoke su Misura Sartorial" artisan product involves an careful craftsmanship point by point and an obsessive attention to the multiple customizations and to the measurements detected, to make it possible to create a perfect item designed exclusively for the customer.
Unique and Exclusive
Once the external characteristics have been established, we move on to the multiple choices of customizations, details unique and exclusive refined that the brand prides itself on being able to offer through the continuous search for their maximum expression, among these our jewel buttons both gold and silver, as well as those in mother-of-pearl, horn, corozo or covered in silk and much more.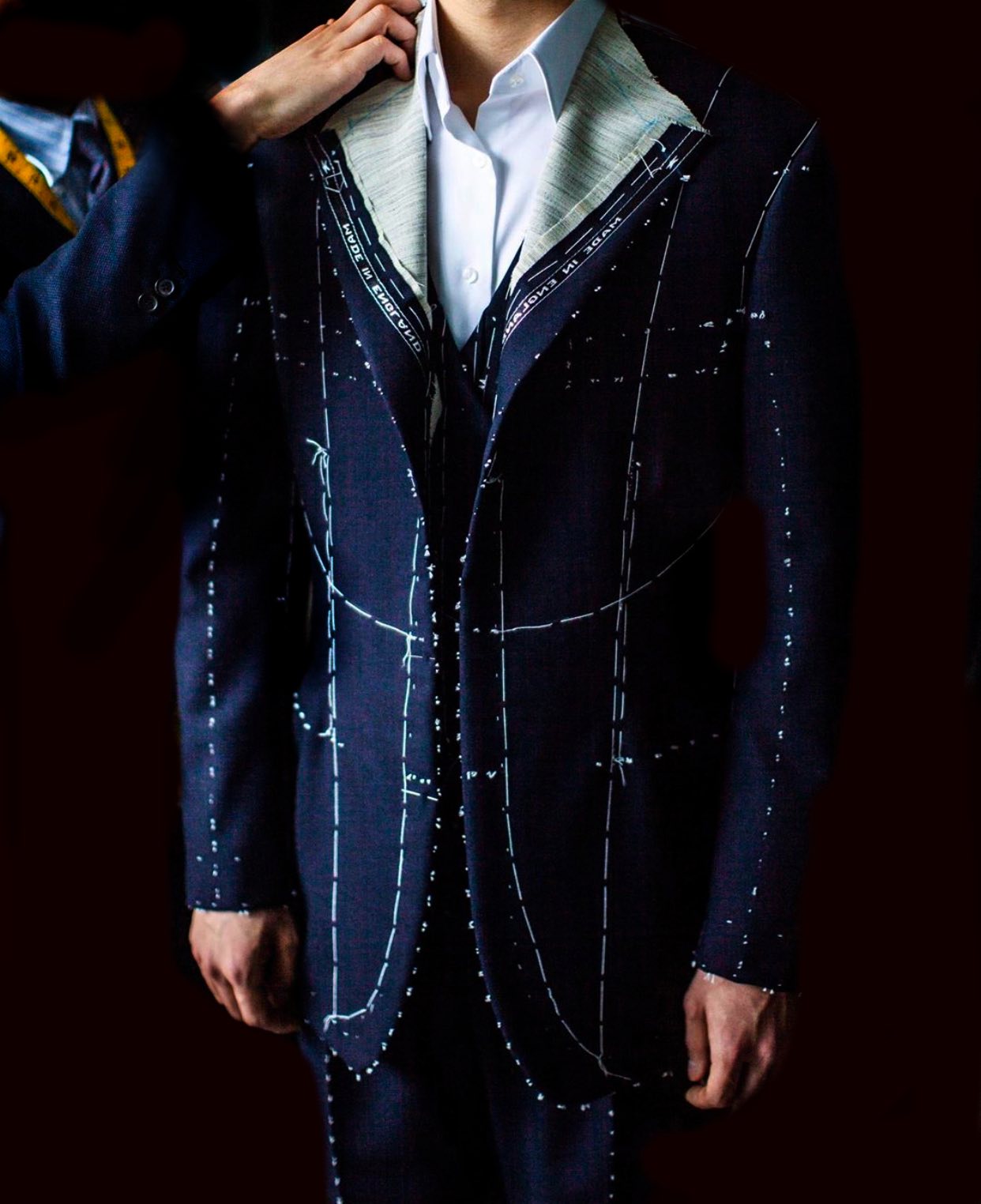 Private Tailor Service
The final result, after scrupulous quality controls, will be to deliver a product strictly sewn to specific body measurements, a real second skin.
Therefore, the customer will be at the center of the project and the artisan will be a true style advisor.
Below you will find the form to fill out in order to be contacted in the way you requested for to make an appointment and highlight the request for the visit.