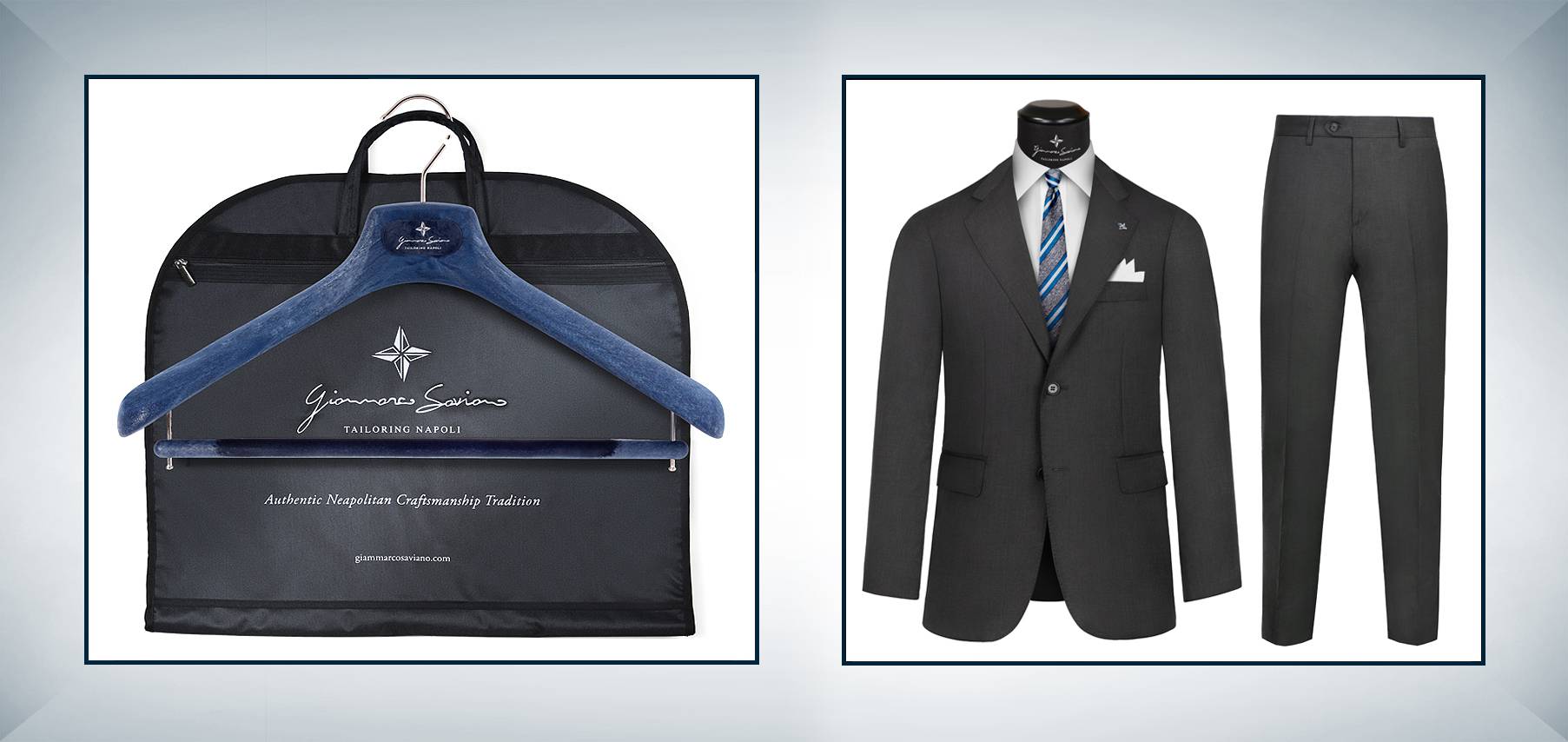 Tailored Suits four Seasons, handmade in Naples
The four-season suits of Giammarco Saviano Tailoring Napoli are worn in the style of fabrics for the 4 seasons: lightness, comfort and elegance.
The products following the typical processing of handmade in Naples, worked with fine fabrics and an infinite number of color combinations.
To help our customers to purchase, in the specific section there are the specific measures of each anatomical part of the body.
The suit BERGAMO model is made of 130'S grisaille fabric suitable for the four seasons, this means that the garment is light, soft and comfortable to wear in winter with a coat and in spring without, it remains among the most used clothes for its versatility.
The suit is made of 2 buttons, on the front there is the classic lapel with the handcrafted ceramic magnet over it reproducing the brand logo (it can be removed), on the chest there is the small boat pocket typical of the Neapolitan haute couture, on the back 2 slits for give more convenience.
The trousers have a zip opening for greater practicality, without pleats and with 2 pockets on the back.
The regular fit confers maximum comfort for the wearer.
The color is blue.
Handcrafted in Naples, Italy.
Construction Jacket
Handmade phases: sewing of collar, sewing of sleeve with "rollino", inside sleeve restitch, label, lining restitch, breast pocket restitich, 2mm stitching, buttons and buttonhole.
2 buttons,
Fully lined,
Buttons mother of pearl, corozo or horn,
Welt pockets,
Small breast pocket,
2 side vents,
Classic lapel 9 cm ,
Regular fit,
Ceramic brooch.
Construction Trouser
Slanted front pocket,
Without pinces,
2 welt pockets on the back.
Composition – Color
100% grisaglia super 130'S – Blue
Manufacturing
Handmade in Naples – Made in Italy
Care
Dry Clean
Guide to Specific Measures
Enter